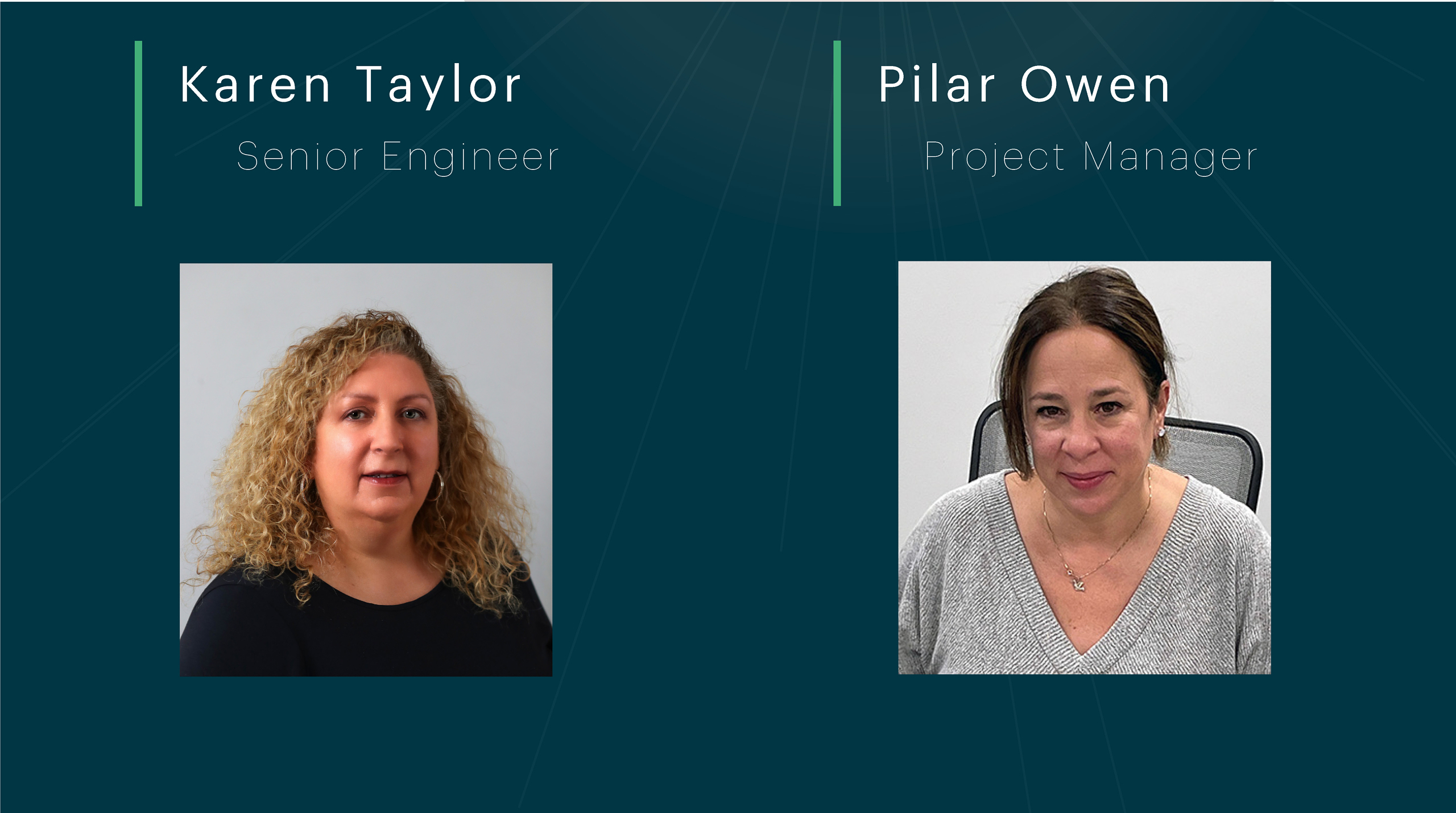 NELSON + POPE is pleased to announce and welcome two new employees to the firm, Karen Taylor and Pilar Owen.
Karen Taylor has over 30 years of experience and is formally of the New York State Department of Transportation where she specialized in traffic signal design and highway work permits. Her expertise and background include regulatory knowledge of the MUTCD, ADA standards, the NYSDOT Highway Design Manual, civil engineering design of highways and appurtenances, stormwater drainage, review of plans and traffic impact studies. Karen earned her Bachelor of Civil Engineering from Pratt Institute in Brooklyn, New York. As Senior Engineer in Nelson + Pope's Transportation Department Karen will provide technical design, oversight and review of traffic signal and roadway improvement infrastructure projects.
Pilar Owen has over 15 years of experience in both field and office surveying where she has been responsible for the preparation of property surveys, topographic and utility mapping, as-built and ALTA surveys. Pilar earned her bachelor's degree in Geology from City University of New York at Queens College. As Project Manager in N+P's Survey Department Pilar will help organize, manage and review work done by field and office personnel. Pilar will assist in solving any issues during the entire project development process making sure projects are submitted to our clients accurately and within their designated time frame.