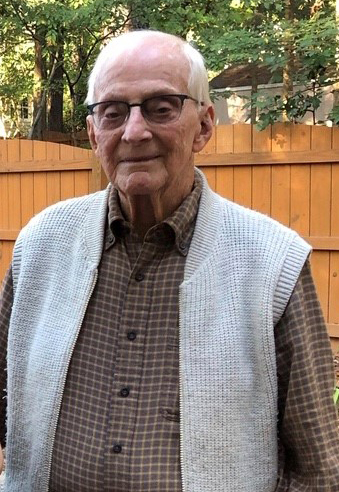 It is with deep regret that Nelson + Pope announces the passing of  co-founder Robert Gustav Nelson, age 96, on October 22.
Nelson, known as "Senior" around the office was Born in Bay Ridge, Brooklyn to Swedish immigrants Agda and Gustaf Nelson of Valley Stream. He attended the Polytechnic Institute of Brooklyn, where he earned a bachelor's degree in Civil Engineering and met future partners Joe Rizzo and Hank Pope.
Drafted into the Army in April 1943, Nelson, a military veteran served in central Europe with the 220 Armored Engineers Brigade for the remainder of World War II. Though he was discharged in 1946, Nelson re-enlisted in the Army in 1951, as a second lieutenant in the reserves where he was stationed as a resident engineer for the construction of a military facility in Whittier, Alaska during the Korean War.
In 1954, Nelson co-founded the firm bearing his name as Rizzo, Nelson and Associates in Plainview. In 1970, the firm relocated to Melville and became known as Nelson + Pope. Over the years, Nelson and his firm provided professional services to many of Long Island's notable developers, including the Holiday Organization, Evergreen Homes, the Dicanio Organization and Levitt & Sons. Nelson's company has worked on many of the area's subdivisions, such as Leisure Village, as well as several shopping centers and standalone retail and restaurant buildings. Among the firm's other projects were the Syosset Industrial Park, many sewage treatment plants and major road construction.
Senior was an avid golfer, in search of the perfect swing. He was a member of the Huntington Crescent Club for more than 50 years and continued to golf until he was 95.
Robert Nelson, Sr. is survived by two sons, Robert Nelson Jr. of East Northport; Jeffrey Nelson and his wife Victoria of Charlotte, N.C.; and daughter Debra Flader and her husband Tom of Camdenton, Mo., five grandchildren and six great grandchildren.